Meet The DanzArts Instructors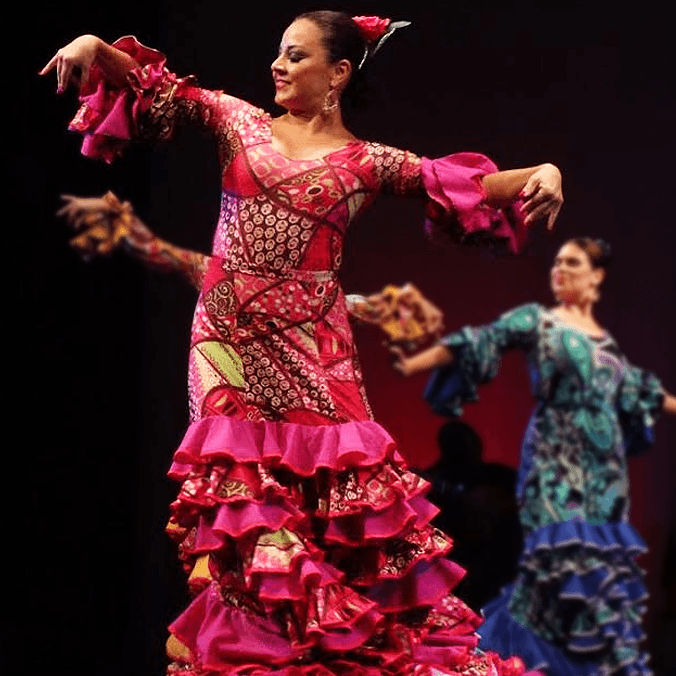 Patricia Astorga-Casey
Artistic Director/Founder/Choreographer/Barre-Pilates Instructor
Throughout her artistic career, Mrs. Astorga has undertaken various dance disciplines including classical ballet, tap, modern dance, Folklore Mexicano and Flamenco. She began her training at the early age of 7yrs old at the world-renowned school of Amalia Hernández (Ballet Folklórico de México), for 5 consecutive summers. She was one of the founding members of Ballet Folklórico de Pacifico (currently under the direction of her sister (Adriana Astorga-Gainey). In 2005, she moved to Houston, Texas and formed "Sabor Mexico Theatrical Dance Co. "(Folklórico Mexicano). In Houston, she presented her work at the most respected theaters, including Hobby Center (Zilka Hall), Verizon Wireless Theater and Houston's Museums.
To learn more about Patricia, click here. To email Patricia, click here.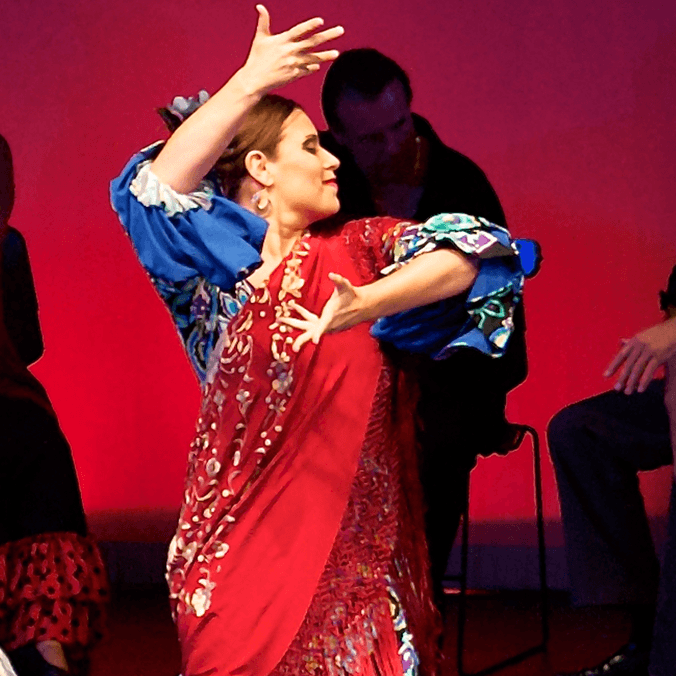 Catherine Kellaway
Children's Flamenco Instructor & Esencia Flamenca Bailaora
Catherine Kellaway began dancing flamenco in 1999 in Albuquerque, NM at the University of New Mexico and the National Institute of Flamenco. She performed as a member of the pre-professional dance group Alma Flamenca and was an understudy with the professional dance group Yjastros. After moving to San Diego, CA in 2005 she took many classes and workshops throughout southern California and traveled to Spain to study under various professional dancers. She began dancing as a member of DanzArts' La Esencia Flamenca in 2010 under the direction of Patricia Astorga-Casey. She has performed in a wide variety of venues throughout San Diego. In 2013 she began teaching the children's flamenco class for DanzArts and loves sharing the art of flamenco and seeing her students grow and improve.
Kristina Cunningham
Children's Dance Academy Director
Mrs. Kristina Cunningham born and raised in San Diego with parent of Mexican 1st generation descent immersed at a very young age of 3 with Mexican Ballet Folklorico. She has trained extensively in ballet, hip hop, and west African dance. Ms. Cunningham grew a passion and pride in her culture and had the opportunity to dance with local groups " Folklorico de Nuestra Senora De Guadalupe" & "Ballet Folklorico de Aztlan" She continued her training attending master workshops "Danzantes Unidos" and Folklorico masters such as Joel Gutierrez, principal dancer of Ballet Folklorico de Mexico.
Currently, she is a principal dancer of DanzArts- Sabor Mexico Dance Co. for 10 years where she has performed at the most coveted venues in southern California (Copley Theater, Balboa Theater, Cerritos Performing Arts Center) to name a few. She has shared the stage with Grammy nominated "Mariachi Sol de Mexico" for 5 consecutive years. Ms. Cunningham continues to share her passion as the director of DanzArts Children's Dance Academy. Being the director brings her a sense of pride to be able to teach the children about their culture through the art of dance and to be able to carry on those tradition to our future generations.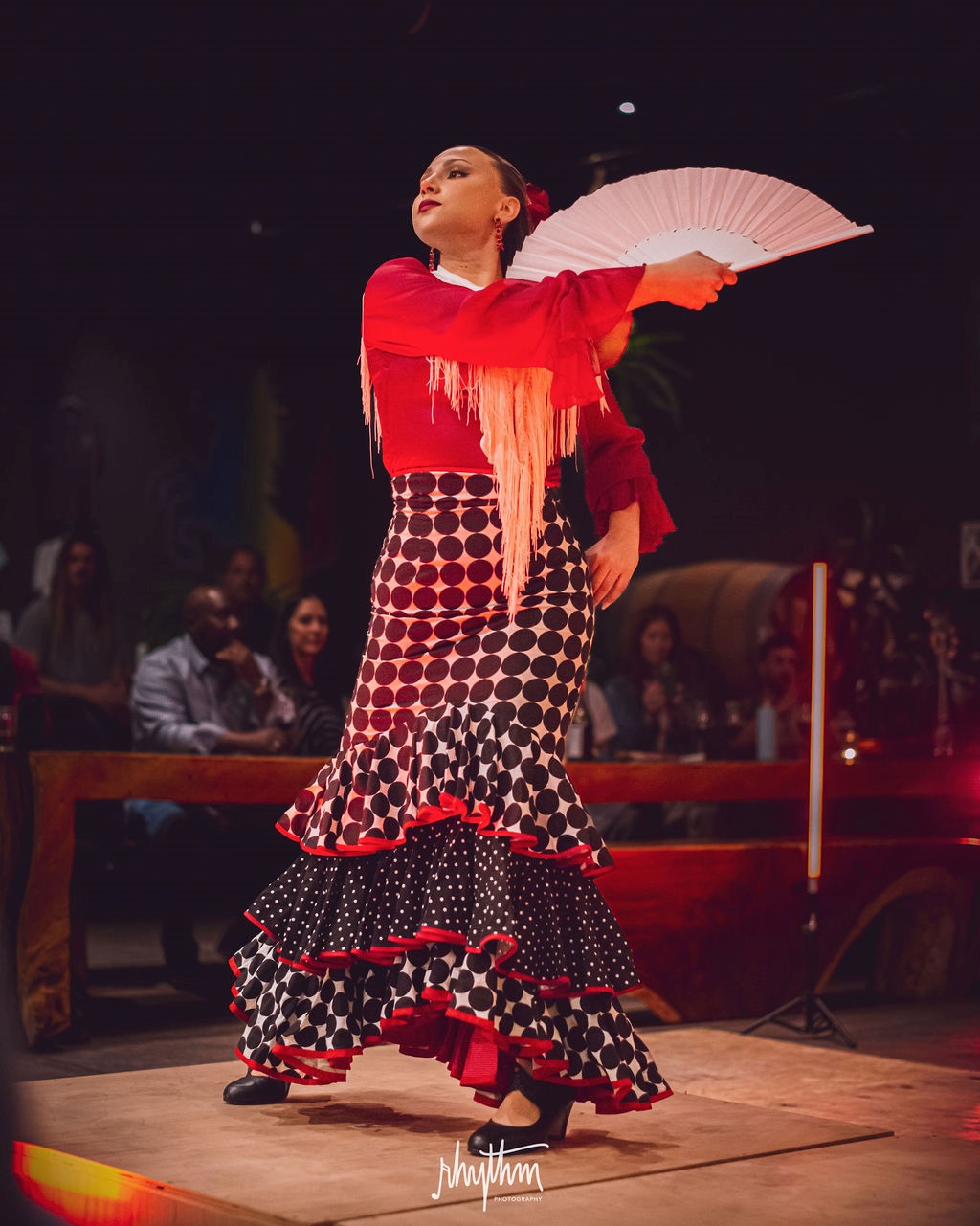 Alex Moreno
Ballet Folklorico Instructor
Alejandra (Alex) Moreno, born in San Diego, has been a part of our Danzarts community for ten years. She began dancing in Catherine Kellaway's children's class and with hard work and dedication quickly advanced to be a member of Esencia Flamenca. She has expanded her knowledge by participating in workshops that have helped her evolve as a dancer. She has traveled to Toronto, Ontario to train with Maria Serrano and has taken workshops with Oscar Valero and Emilio Ochando. She is now passing on her experience by teaching the beginning children's flamenco class while continuing to pursue her passion and thrive as a student herself. She is currently pursuing a Biology Degree at the University of San Diego.
DanzArts is a non-profit organization which provides a creative and relevant space for artistic and cultural expression, as well as preserving and raising cultural awareness of Mexico and Spain by giving back to the San Diego County community through dance and music.
You Can Make a Difference
Your generous donation will help fund our mission and enable us to ensure that raising and preserving cultural awareness of Mexico and Spain continues in San Diego. Click below to give today!