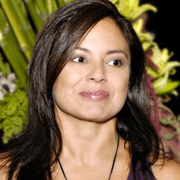 Patricia Astorga-Casey: Artistic Director/Founder/Choreographer/Barre-Pilates Instructor
Throughout her artistic career, Mrs. Astorga has undertaken various dance disciplines including classical ballet, tap, modern dance, Folklore Mexicano and Flamenco. She began her training at the early age of 7yrs old at the world-renowned school of Amalia Hernández (Ballet Folklórico de México), for 5 consecutive summers. She was one of the founding members of Ballet Folklórico de Pacifico (currently under the direction of her sister (Adriana Astorga-Gainey). In 2005, she moved to Houston, Texas and formed "Sabor Mexico Theatrical Dance Co. "(Folklórico Mexicano). In Houston, she presented her work at the most respected theaters, including Hobby Center (Zilka Hall), Verizon Wireless Theater and Houston's Museums.
As a flamenco dancer, she has appeared professionally at the famous El Cid Flamenco Tablao in Los Angeles. Patricia performed at the Grand Opening of the Disney Concert Hall in Los Angeles. She has studied extensively in Spain with Flamenco Masters such as Juana Amaya, Alicia Marquez, Ursula Lopez and Roberto Amaral and ¨Angelita" in Los Angeles. In August 2006, she formed her own Flamenco dance company, "La Esencia Flamenca." Collaborating with local musicians from Texas and California. As a result of her ongoing efforts, she developed a wonderful collaborative relationship with the Mexican Consulate in Houston, Mexican Tourism Board, Consulado de Espana, The Museum of Fine Arts, MECA and numerous other Hispanic organizations. On December 8, 2007, Mayor Bill White of Houston, Patricia was given a formal proclamation.
Patricia currently resides in sunny San Diego, CA. with her Husband Dan as of 2009. She has continued to teach both Folklore Mexicano and Flamenco. Within one year her two dance companies in San Diego (Sabor Mexico Theatrical Dance Co. of SD & La Esencia Flamenca Dance Company of SD) combined has grown to 30 dancers and musicians. Recently, Danzarts – Sabor Mexico was chosen out of 320 applicants to work with the San Diego Symphony by Bill Conti (composer of the theme song "Rocky") production "Your Song, Your Story". Had the privilege of Performing at Symphony Hall, Joan Kroc Theater, Embarcadero accompanied by San Diego Symphony and Mariachi Garibaldi.Patricia also has a passion for fitness and has recently received her certification for Barre/Pilates by Barre Above. As a profession, Patricia is a Registered Nurse for over 25 years and has worked in Health Care Administration (Quality Management, Case Management ) for the past 15 years.
DanzArts is a non-profit organization which provides a creative and relevant space for artistic and cultural expression, as well as preserving and raising cultural awareness of Mexico and Spain by giving back to the San Diego County community through dance and music.