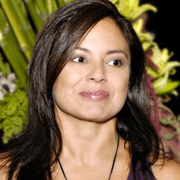 Patricia Astorga-Casey
Artistic Director/Founder/Choreographer/Barre-Pilates Instructor
Throughout her artistic career, Mrs. Astorga has undertaken various dance disciplines including classical ballet, tap, modern dance, Folklore Mexicano and Flamenco. She began her training at the early age of 7yrs old at the world-renowned school of Amalia Hernández (Ballet Folklórico de México), for 5 consecutive summers. She was one of the founding members of Ballet Folklórico de Pacifico (currently under the direction of her sister (Adriana Astorga-Gainey). In 2005, she moved to Houston, Texas and formed "Sabor Mexico Theatrical Dance Co. "(Folklórico Mexicano). In Houston, she presented her work at the most respected theaters, including Hobby Center (Zilka Hall), Verizon Wireless Theater and Houston's Museums. Learn more about Patricia buy clicking here.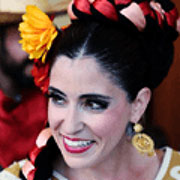 Mariann Sanchez
Board Chair/Vice President
Mariann Sanchez was born in México City and raised in San Diego. She has both a B.A. and an M.A. in International Relations from the University of San Diego and is currently employed at the University of San Diego. In 2010, Mariann joined Danzarts and became a company dancer in both of La Esencia Flamenca and Sabor México Theatrical Company. To date, Mariann has been fortunate to have been able to study in Spain and San Diego with Flamenco masters such as Domingo Ortega, Farruquito, Oscar Valero, María Serrano, Emilio Ochando, and Jesús Carmona. Additionally, she has been able to collaborate and perform with tremendously talented local artists. As a dancer, her goal is to transmit the love and passion she feels for this art form, while educating the audiences about its history and culture. As the Vice President and company member of Danzarts, Mariann is constantly seeking out different opportunities for offering affordable classes, scholarships, community performances and creative collaborations. This year Mariann had the privilege of co-producing a show called "Drums & Strings of the World," with Patricia Astorga Casey, collaboration of live Music and Dance from México, Spain and West Africa.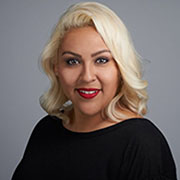 Marina Ornelas
Secretary to Executive Board
Marina Ornelas, a San Diego native, has always had a passion for performing and visual arts and pride in her Hispanic heritage and culture. At six years old she began dancing in her local community's ballet folklorico group and continued dancing into her teenage years. As a teenager, she discovered her love for photography and continued to pursue an education in photography. From traditional film processes to digital imaging, she earned an AA in Photography from her local community college. In 2016, she earned an AA in Merchandise Product Development from the Fashion Institute of Design and Merchandising.
Passionately, Marina has jumped back into her dancing shoes as a ballet folklorico student with DanzArts after her daughter Aria joined the Children's Ballet Folklorico. She and her family contribute to the organization through volunteer work in photography and more.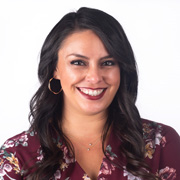 Kristina Cunningham
DanzArts Children's Director
Mrs. Kristina Cunningham born and raised in San Diego with parent of Mexican 1st generation descent immersed at a very young age of 3 with Mexican Ballet Folklorico. She has trained extensively in ballet, hip hop, and west African dance. Ms. Cunningham grew a passion and pride in her culture and had the opportunity to dance with local groups " Folklorico de Nuestra Senora De Guadalupe" & "Ballet Folklorico de Aztlan" She continued her training attending master workshops "Danzantes Unidos" and Folklorico masters such as Joel Gutierrez, principal dancer of Ballet Folklorico de Mexico.
Currently, she is a principal dancer of DanzArts- Sabor Mexico Dance Co. for 10 years where she has performed at the most coveted venues in southern California (Copley Theater, Balboa Theater, Cerritos Performing Arts Center) to name a few. She has shared the stage with Grammy nominated "Mariachi Sol de Mexico" for 5 consecutive years.  Ms. Cunningham continues to share her passion as the director of DanzArts Children's Dance Academy. Being the director brings her a sense of pride to be able to teach the children about their culture through the art of dance and to be able to carry on those tradition to our future generations.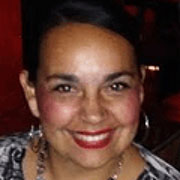 Patricia Cuevas
Community Partners Liaison
Ms. Cueva from San Diego has always had a passion for the Arts. In 1998 she formed the Ballet Folklorico Tapatio (A Logan Heights Community based group) that performed at local Events. Ms. Cueva taught Ballet Folklórico for 22 years. Ms. Cueva has been very involved in local San Diego organizations such as creating the Logan Height Neighborhood Council, board member of Sherman height community center, Our Lady's School Alumni Association, and a few more. Her professional background includes Bilingual Studies, Child Development and a Bachelors in Human Resources. Ms. Cueva loves being a member of Danzarts because she wants to help promote the importance of the Arts through music and dance and this dance company is a perfect example of the arts. She especially enjoys the diversity of cultures DanzArts has within its dance company.
DanzArts is a non-profit organization which provides a creative and relevant space for artistic and cultural expression, as well as preserving and raising cultural awareness of Mexico and Spain by giving back to the San Diego County community through dance and music.
You Can Make a Difference
Your generous donation will help fund our mission and enable us to ensure that raising and preserving cultural awareness of Mexico and Spain continues in San Diego. Click below to give today!